Save the date: March
Each month we bring you a selection of key peacebuilding dates in the month to come. Here our choice of selected March events and observances. 
March 8: International Women's Day 2022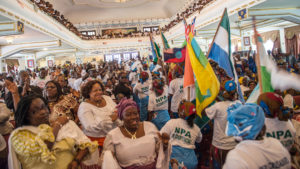 "Celebrate women's achievements. Raise awareness against bias. Take action for equality." This year's international Women's Day celebration, observed on the 8th of March, sets a clear agenda. With a focus on #BreakTheBias organisers of this year's observance have partnered with major companies to fight gender inequality by fostering connections and offering entry points for collective action towards empowering women's work in different industries and creating more visibility. Check out the initiatives here.
March 14-25: Commission on the Status of Women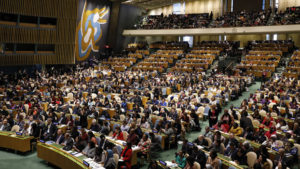 Every year during March, the UN hosts the Commission on the Status of Women – the world's biggest gathering on women's rights where high-level leaders, policy-makers and WPS practitioners meet to discuss the progress of global gender equality and next steps to advance women's rights on a global scale. This year, the CSW takes place in a hybrid format where formal negotiations will take place in person, while side events will all be virtual. This year CSW will focus on achieving gender equality and empowerment of women and girls in relation to climate change, environmental and disaster risk reduction policies and programmes.