Save the date: June
Each month we bring you a selection of key peacebuilding dates in the month to come. Here are a choice of selected June events and observances. 
01 – 30 June: Pride Month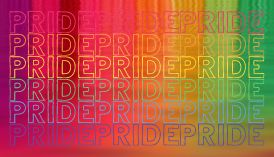 For the month of June every year, LGBTIQ+ communities around the world celebrate their   influence and contribution to diversity, inclusion, justice and human rights globally. During the month celebrations and events take place around the world. June was chosen as Pride Month because the Stonewall Riots took place in June in 1969 in the US.
15-16 June 2022: National Dialogues Conference 2022 
The National Dialogue Conference is an inclusive space for joint reflection and in-depth discussion between the invited practitioners, stakeholders, and experts working with peace mediation and dialogue processes in different contexts. It is hosted by the Ministry of Foreign Affairs Finland, The Network for Religious and Traditional Peacemakers, Finn Church Aid, Finnish Evangelical Lutheran Mission, and Martti Ahtisaari Peace Foundation. The conference will take place Helsinki, Finland. 
19 June: International Day for the Prevention of Sexual Violence in Conflict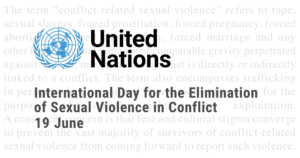 The General Assembly's 2015 resolution proclaimed 19 June as a day to condemn and call for the end of conflict-related sexual violence, including rape, sexual slavery, enforced prostitution, forced pregnancy and enforced sterilization and to honour victims, survivors and those fighting to end these most horrific of crimes.
20 June: World Refugee Day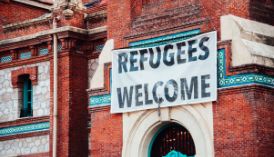 World Refugee Day is celebrated every year on 20 June to honour refugees around the world and to bring attention to people's diverse perspectives, experiences, achievements and challenges. This year the focus will be on the right to safety. 
"Every person on this planet has a right to seek safety – whoever they are, wherever they come from and whenever they are forced to flee." UNHCR